events


Town Hall Meeting -
Sunday, November 26 after service. Come for an update about the Wellness Hub and ask the questions you have about it.


Wild Bunch Christmas Potluck -
Saturday, December 2, 6 pm. Come for the fabulous food and stay for Christmas fun, entertainment, and friendship. Helpers are needed. RSVP and sign-up to help to David at davidaug@telusplanet.net, or 403 284-6371, or to Judy at jbergeson@shaw.ca.


---
Join us for Wonderful Wellness Wednesdays!!
· Guided Meditation 11:30-12:00 pm
· Holy Sacrament 12:01– 2:20 pm
· Community Lunch 12:30 -1:15 pm
· Mindful Walking 1:16-2:00 pm
· Wellness Discussion 2:00-3:30 pm
· Awakening Series 7:00-9:00 pm See below for dates and times.
Everyone is invited to join all or some of the activities.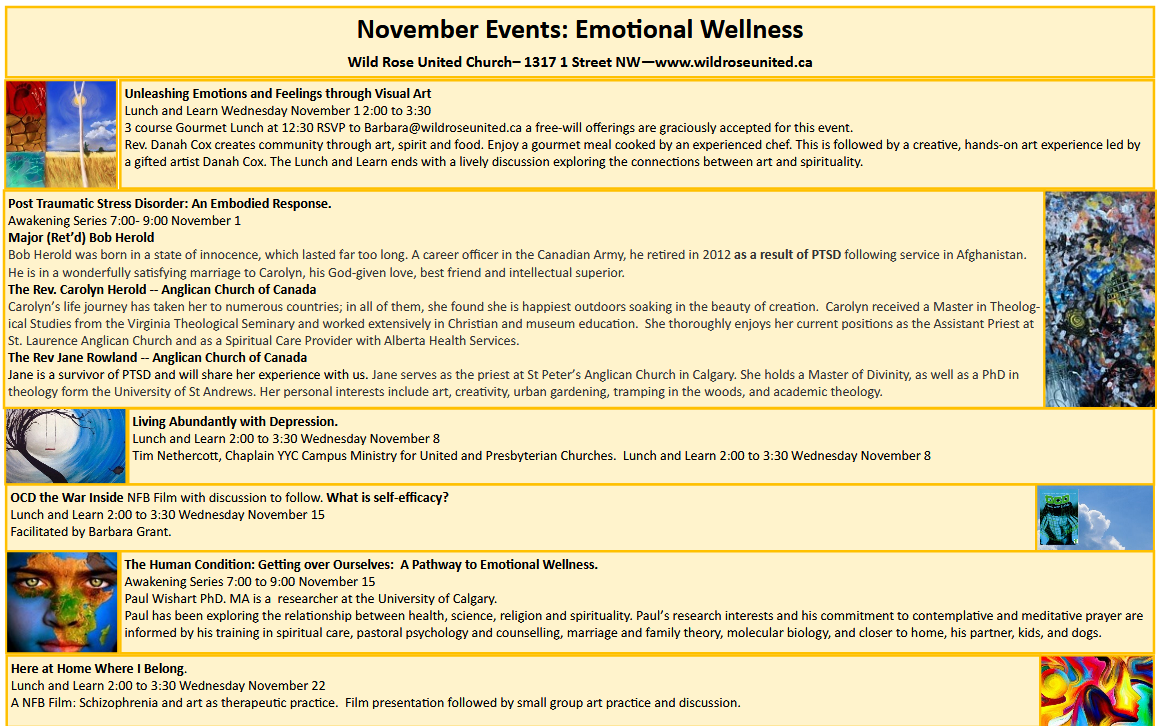 ---
---