upComing events


---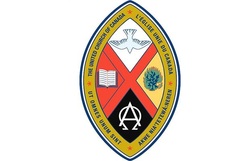 We will be holding an information session this Sunday, May 28, after church in the lounge to discuss important proposed changes (remits) to the ways that the United Church of Canada governs itself. A remit is a word for vote. Five remits were approved at last summer's 42nd General Council in Corner Brook, Newfoundland. The approval of any or all of these five will bring about substantive, denomination-shaping changes to our church's Basis of Union. The five remits being voted on by pastoral charges are: (1) Three-Council Model, (2) Elimination of Transfer and Settlement, (3) Office of Vocation, (4) Funding a New Model, and (6) One Order of Ministry. The governing councils of each congregation vote on each of these remits. Input from congregation members is sought and appreciated. Each congregation is strongly encouraged to vote on every remit, because if we do not vote, our vote is automatically counted as a no. Remits 1, 2, 3, and 4 results must be received by June 30, 2017.
Anyone who would like to read background material related to the proposed changes in the United Church's structure are invited to visit this website:
https://www.gc42.ca/remits
---
---
Common Cup Company in Concert

Wild Rose United Church is pleased to sponsor Common Cup Company in Concert on Saturday, June 10th at 7:00pm in their farewell tour of Alberta.
The Common Cup Company is a musical group featuring songwriters Gordon Light & Ian Macdonald, composers of popular hymns Draw The Circle Wide, She Flies On!
(She Comes Sailing On The Wind),
River Run Deep
(River Running In You & Me),
Joy Comes With The Dawn and many other published titles.
Their musical ministry began in 1979 when Light
(an Anglican Priest and later Bishop),
met Ian Macdonald and Jim Uhrich
(both United Church Ministers)
while serving neighbouring churches in Winnipeg, Canada. Bob Wallace joined the group in 1982, his voice strengthening and enriching the group's sound.
In the following decades this original quartet wrote, performed, & recorded together despite living in different corners of the country. Scott McDonald & Richard Betts joined the lineup in 1998, adding Bass & Drums and giving the Common Cup a contemporary sound. The addition of respected United Church musician Lloyd Maclean
(piano / accordion)
brought Common Cup new inspiration.
This will be your last chance to hear Common Cup live.
Tickets maybe purchased above or by emailing an etransfer to finance@wildroseunited.ca
(If choosing this option, please send a separate email to finance@wildroseunited.ca with the password.
Tickets are $20.00
For more information contact Carle Duguid at 403-477-0997 or email at
carle.duguid@gmail.com
---
Stampede Breakfast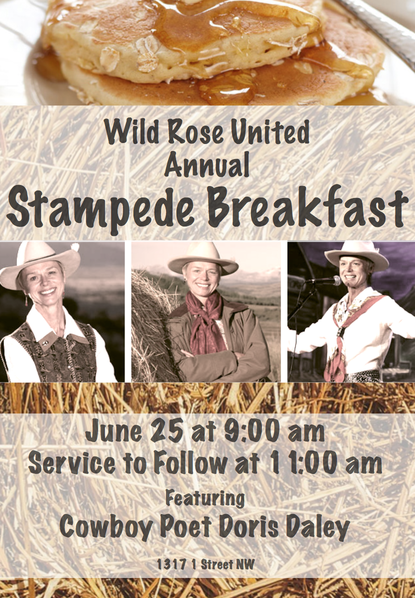 We offer two calendars for your viewing experience. To view activities on the calendar on the right please click on the date and a window will pop up with the events. The larger calendar you may be require to scroll side to side to see all 7 days.