Fundraising
---

Progressive Fundraising – Shopping Cards

There are over 70 stores that offer cards that we can purchase. All the major food stores are on the shopping card order form except for Co-op.

The church buys Co-op cards in bulk directly from Co-op because that gives us the maximum discount that is offered of 9%. Those cards are available for purchase each Sunday after the service and from the office during the week. All the other cards need to be ordered from Vancouver and are available the week following submission of the order. Those cards can either be paid for when the order is placed or when the cards are actually received.

Remember that you can use your credit card to buy gift cards. Payment has to be made through PayPal at the office. A receipt will be issued that you present to the card desk for cards ordered.

---
Donating
---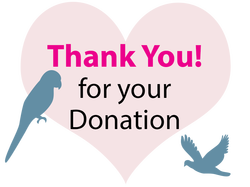 Wild Rose United Church offers several ways to donate: Envelopes are available in the pews, all donations over $10.00 will receive a tax receipt
Pre-Authorized Remittance (PAR), is a direct debit program that allows people to support their church through an automatic monthly withdrawal from their bank account. The United Church administers the program following the giver's wishes (e.g., X amount for local church expenses and X amount for the Mission and Service Fund). Once a month, all PAR givings are debited from givers' accounts and then the total, less a service fee, is electronically transferred to local church accounts.
PAR was introduced in 1976 as a convenient way for members and adherents to provide consistent, year-round financial support for their local church. It's now growing at a rate of about 15 percent every year. Increasing numbers of people find that monthly direct debiting allows them to more intentionally plan and honour their financial commitments to their local church.
You may also donate directly online through
PayPal,
please click the logo above.
If you prefer online donations to Wild Rose United Church can be made through
CanadaHelps.org
.
CanadaHelps
is an established non-profit organization that provides online donation capability to a wide variety of Canadian charities.
Donations may also be made to:
www.unitedchurchfoundation.ca
---
---
---
Volunteering
We do need volunteers to help Wild Rose offer the best programs that we possibly can.
Click here
to see a list of committee and their descriptions. If you feel called to a committee please let a staff member know.
We also need weekly volunteers:
Ushers:

Prepare sanctuary before and after services by turning on lights and fans, etc.

Greeters:

Say "Good Morning!" to people as they enter the sanctuary, provide them with a bulletin, and collect Offering.

Candle Lighters:

Light candles and do a small reading at the beginning of services.




Hosts to serve coffee and goodies following the service.



If you can help on the occasional Sunday, please contact the church office.