Celebrate Life Recovery Gathering –
Saturday, July 15
at
5 PM
-
6 PM
This diverse group gathers in the Sanctuary for a time of worship that is unlike anything else. you will experience what many call a "meeting with music". Intentionally casual and friendly, this gathering is designed to support individuals and families who are on the journey of Recovery.
This 60-minute gathering is an opportunity to connect with others in Recovery, share in the Traditions and Steps of AA, and hear the message of Jesus' unconditional love and reconciliation led by Brad Oneil, Peter Sheridan and others. You will feel completely at home grabbing a coffee, sharing a pew with both bikers and business people as we all celebrate the journey of Life Recovery.
Following the Celebrate Life Recovery Gathering is always a time of conversation in Wild ROse Hall, as well as an Open CA meeting (7:30 – 9:00 pm) in Centennial Hall.
"A Pathway to Freedom is a group workshop
. This workshop addresses cause, symptoms, and solutions for living with alcoholism, addiction, and other negative behavioral patterns. How to understand and begin the recovery process in a manner that fits for each participant."
A Pathway to Freedom groups through the summer.
July 21(430pm to 830pm), 22 & 23 (9am to 4pm)
August 18(430pm to 830pm) -19 & 20 (9am to 4pm)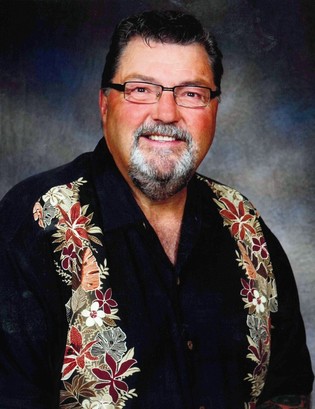 PASTOR WAYNE LEWRY BIO
WAYNE LEWRY BEGAN HIS MINISTRY IN 1966 WITH YOUTH FOR CHRIST IN MOOSE JAW SASKATCHEWAN. HE SPENT MANY YEARS FOCUSING THE MESSAGE OF GOD'S UNCONDITIONAL LOVE, ACCEPTANCE AND FORGIVENESS ON YOUNG PEOPLE SEARCHING FOR MEANING IN THEIR LIVES. THIS TOOK HIM TO PRISONS, AUDITORIUMS, CONCERTS, NIGHTCLUBS, AND SCHOOLS; ANYWHERE HE COULD SHARE HIS MESSAGE OF HOPE AND TRANSFORMATION.
WAYNE BEGAN HIS MINISTRY AT CENTRAL UNITED CHURCH IN CALGARY ON JULY 1, 1991. HE BROUGHT HIS UNIQUE BLENDING OF GIFTS AND EXPERIENCES IN MINISTRY TO CENTRAL. HIS ENTIRE MINISTRY OF 50 YEARS HAS BEEN SPENT IN EVANGELISM, OUTREACH AND CHURCH PLANTING. HE BECAME INVOLVED IN 12 STEP RECOVERY. SOON ONE 12-STEP GROUP BECAME MANY SUPPORT AND RECOVERY GROUPS ALONG WITH A SUNDAY EVENING ALTERNATIVE SERVICE CALLED "CELEBRATE LIFE RECOVERY". HE HAS INITIATED A "GRIEF SUPPORT MINISTRY" WHICH CONTINUES TO BRING MANY NEW FAMILIES IN TO THE CHURCH. WAYNE HAS HAD THE JOY OF WORKING IN OUTREACH / RECOVERY MINISTRY WITH HIS SON DAVID, WHO IS A SOCIAL WORKER, FOR THE PAST 5 YEARS.
---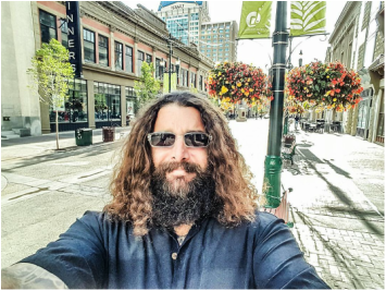 DAVID LEWRY BIO
AS A SOCIAL WORKER, I HAVE WORKED IN MANY AREAS OF THE HUMAN SERVICES FIELD SINCE 1998.
MY INTRODUCTION TO SOCIAL WORK CAME AS PROGRAM DIRECTOR OF INN FROM THE COLD SOCIETY; A FAMILY HOMELESS SHELTER IN CALGARY, ALBERTA. WORKING IN THE DOWNTOWN CORE OFFICE PROVIDING INTAKE AND SHELTERING SERVICES AROUND THE CITY, I WAS RESPONSIBLE FOR INTAKE EVALUATION, PROGRAM MANAGEMENT, AND TRIAGE FOR BOTH FAMILIES AND INDIVIDUALS SEEKING FOOD, SHELTER, AND SUPPORT BOTH DURING THEIR STAY AND ONCE THEY MOVED INTO HOUSING.
I WAS OFTEN ASKED TO REPRESENT FAMILIES, FAMILY MEMBERS, AND CHILDREN AS AN ADVOCATE DURING BOTH CRIMINAL AND FAMILY COURT PROCEEDINGS. I REMAINED AN ADVOCATE FOR FAMILIES WHILE THEY WORKED WITH CHILD AND FAMILY SERVICES AS REQUIRED.
DURING MY TIME AS A SOCIAL WORKER, I HAVE WORKED WITH THE SEVERELY INTOXICATED, PROVIDING OVERNIGHT CARE IN A WET FACILITY. THE MAIN PURPOSE OF THE FACILITY WAS TO ENSURE ALL PERSONS RECEIVED FOOD, SHELTER, AND COMPASSIONATE SUPERVISION WHILE BEING SEVERELY INTOXICATED.
I HAVE ALSO WORKED AS AN ADDICTIONS COUNSELLOR IN A TREATMENT FACILITY PROVIDING DAILY GUIDANCE FOR INDIVIDUALS ATTEMPTING TO ABSTAIN FROM ALCOHOL, DRUGS AND COMPULSIVE NEGATIVE BEHAVIOURS. I REGULARLY SPOKE TO SMALL, MEDIUM, AND LARGE CROWDS REGARDING RECOVERY FROM ADDICTION.
I DEVELOPED A COUNSELLING AND GROUP TREATMENT PROGRAM CALLED "A PATHWAY TO FREEDOM". I PRESENTLY WORK AS A CONTRACT SOCIAL WORKER PROVIDING COUNSELLING, GROUP TREATMENT SEMINARS, FUNERAL SERVICES, AND REGULAR PUBLIC SPEAKING REGARDING RECOVERY FROM ALCOHOL, DRUG, AND BEHAVIOURAL DEPENDENCY.
I DEVELOPED AND STUDIED INTERVIEWING SKILLS IN UNIVERSITY AND IN THE FIELD WORKING AS A SOCIAL WORKER. I ALSO WORKED AT SKILL DEVELOPMENT WHILE MOONLIGHTING AS A LOSS PREVENTION INVESTIGATOR AND AS A SPECIAL CONSTABLE WITH CALGARY TRANSIT. FOR MORE INFORMATION ON DAVID VISIT
HTTP://WWW.DAVIDLEWRY.COM/BIOGRAPHY-AND-RESUME.HTML
---