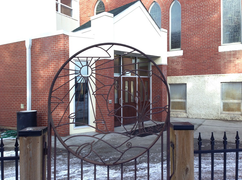 At Wild Rose everyone is welcome! Our coffee pot is always on and our ears and hearts are always open. This is how we practice
Radical Welcoming
. We believe in looking beyond the obvious, asking hard questions and contemplating the Christian Faith. This is how we practice
Progressive Theology
. At Wild Rose we try to look beyond the charity model, how can we make a difference in society, how can we help people help themselves. This is how we practice
Social Justice
.
Wild Rose United Church is proud to be a part of the Calgary Affirming Ministries in partnership within the Calgary United Church Presbytery.
http://www.calgaryunited.ca/main/
Faith Statement:
We the people of Wild Rose, believe that in God's community all people are welcome and respected. Characteristics such as age, gender identity, differing abilities, ethnic background, or economic circumstances should not separate us. We celebrate the gifts that diversity bring to our church. We pray for God's spirit to guide us though challenges that come through seeking justice for all. All have the opportunity to take part in aspects of our church life including membership, leadership, stewardship and the celebration of life passages.
---
Our Staff






Geoffrey Simmins: Minister, Phone: 403-277-5576 Emergency Contact 403-708-3286
Geoffrey @wildroseunited.ca

---


Pastor Wayne Lewry
Associate Minister
Recovery ministry
mollyrob48 @hotmail.com
​


​Jane Wittstock
Office Administrator,
Phone: 403-277-5576
office @wildroseunited.ca

---

BILL AIKEN
​SECURITY
​PHONE: 403-277-5576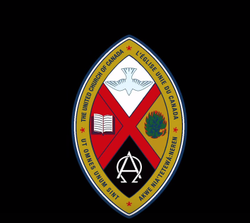 How do I become a member of The United Church of Canada?
One becomes a member of The United Church of Canada through a local congregation. Although people are not required to be members of Wild Rose United Church to be involved in our worship and in most areas of our congregational life, many people come to a point in their spiritual journey when they wish to make a commitment not only to the local faith community, but through it to the larger denominational family, which for us is The United Church of Canada. Some at Wild Rose have made this commitment as adolescents through "Confirmation." Some adults have "transferred" their membership from other United Church congregations, and some, from various backgrounds, have made this commitment through "Profession of Faith." Adults who were not baptized as children may become members through adult Baptism. "Profession of Faith" (adult Baptism are not as imposing as they sound!). The United Church of Canada admits as members those who make "a credible profession of faith." That could be as complex as the Nicene Creed or as simple as "Jesus loves me, this I know..." Mostly, those who want to be members of Wild Rose (and The United Church of Canada) are those who have found a spiritual "home" - who have felt blessed, challenged and nurtured in the things of faith and the Spirit - among us.


---